Our mission is to advocate for, plan, and deliver on a safer community in Hubbards. Our focus is on integrating sidewalks, crosswalks, and/or widening of roadway shoulders so that our friends, family, and vacationers of all ages can enjoy our area as an active living community.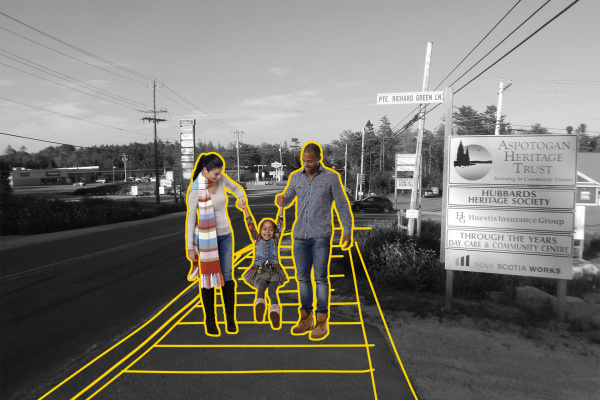 About the Project
A group of energetic and enthusiastic people have come together as a team with a common goal of creating safer streets to encourage and support active living in Hubbards.
Through online and in-person conversations, it was identified that common themes of safety and accessibility are of concern for residents and seasonal visitors alike. It became clear that a collective vision was present - a safe and responsible Hubbards built to support active lifestyles in our community. We have developed three action items supporting our efforts: Secure Investments in Safe Infrastructure, Elimination of Policy Barriers to Safe Streets, and A New Community Plan for Hubbards. 
Our Goals
The committee has identified four necessary pillars supporting the safety, security, health, and well-being of community residents:
1. The re-designation of the provincial highway through Hubbards as a Main Street. 
2. The creation of pedestrian-friendly streets with sidewalks within the community of Hubbards.
3. A community design that encourages active living, for the mental and physical health of all residents, and to connect local businesses with community members.
4. Street beautification to unlock Hubbards' potential as a tourist destination and to foster economic growth.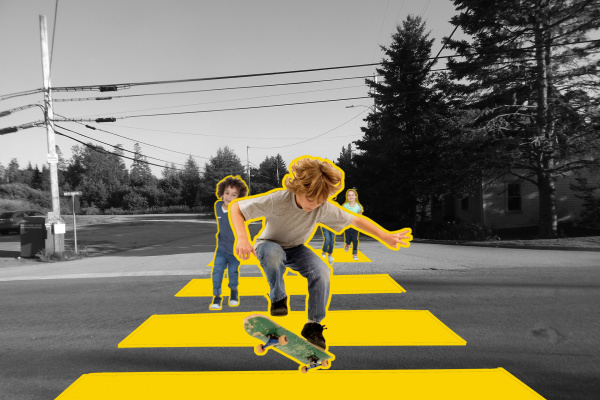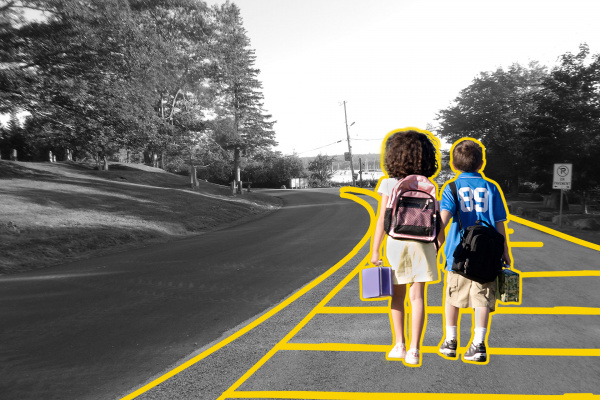 Hubbards Community Plan
Upland Planning + Design is working with the Hubbards Streetscape Committee to create a Community Plan. Our Community Engagement pages are a place for Hubbards residents and stakeholders to learn more about the plan and progress.
Meet the Committee
The Hubbards Streetscape project committee currently has nine members, including Chairs for both Halifax and Chester Municipalities.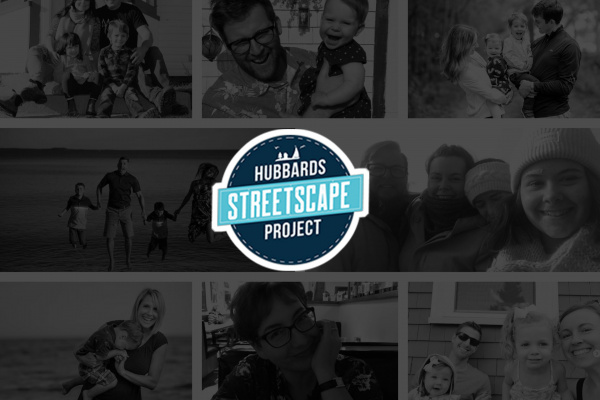 Help Us
You can volunteer with us, write a testimonial, distribute our buttons and stickers or just proudly wear them! We'd love to have you on board.