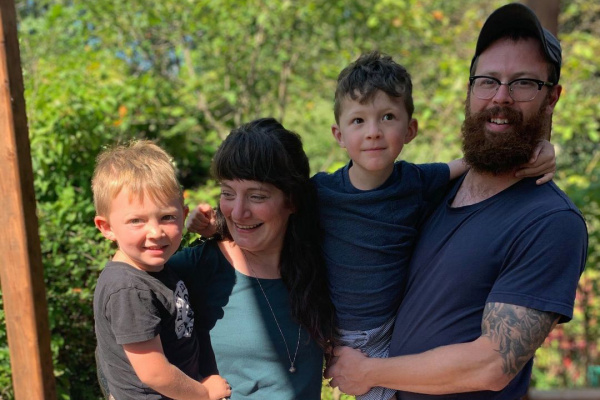 Hi, we're The Mennier's.
We moved to Hubbards almost 8 years ago when we bought our home here on the St. Margaret's Bay Rd. We fell in love with Hubbards almost instantly. The community, the people, the geography, the whole lifestyle this beautiful place has to offer is unparalleled. As such, we couldn't ask for a better place to raise our family.
As our boys grow up, we want to feel confident that they can safely and independently navigate all the treasured benefits Hubbards has to offer. Trips to the library, school, a friends, the beach, local businesses (the list goes on...) should be a safe and fun part of growing up here in the community.
Adding sidewalks to the Halifax side of our community will help to fully achieve that reality for our family and for generations of families to come. We are incredibly grateful for all the hard work and dedication of the Hubbards Streetscape Project's team and we hope to see the realization of their goals and vision for the community.