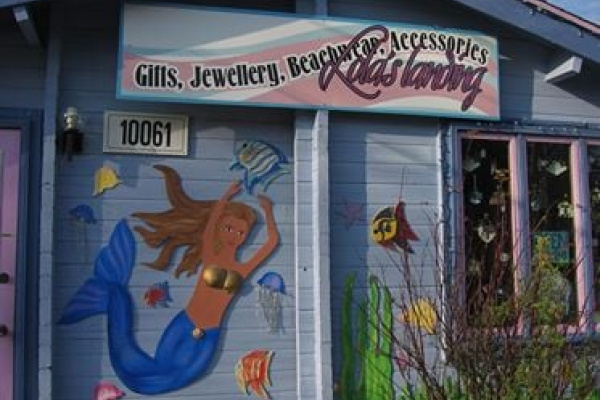 As a lifelong resident and business owner of more than 20 years I am writing concerning the safety issues on the roads in and around Hubbards. The main road, the 329 and Conrad's Road are all main access points and residents of these are having the same issues with speed and lack of shoulders.

The traffic has increased greatly in the past few years and the speed of the vehicles has increased as well. We used to have a police presence but that is absent this summer. The number of bicycle groups and walkers has increased and this makes driving dangerous not to mention the pedestrians and cyclists fears. If you travel the posted speed limit it appears that you are tying up traffic, cars are tailgating you and passing on double lines and turns.
The shoulders of the road are eroded to gullies in many places and grown in with grass to the pavement in others. The remaining shoulder is uneven and not at all pedestrian friendly. Some of the areas of erosion are marked with safety cones which should indicate a problem to be fixed but they have not been filled in for months if at all. Walking is HAZARDOUS, the road is narrow and in many places there is nowhere to get off of the pavement.
This community with its beaches, beauty and amenities has been a draw for travellers for many years, especially during the summer months. Hubbards is a healthy, thriving community which has attracted many young families to settle here. Our school, library, Farmer's Market, Sailing Club, Recreation Centre and waterfront are thriving and will continue as families come to our area. Children and families walking to school, in the school zone, are at risk as it is a raceway at present with no safe option to avoid the vehicles.
The twinning of the 103 will only add to the traffic and the problem of safety needs to be addressed before this happens. Other communities have experienced unimpeded growth that caused tremendous issues with infrastructure, traffic and safety.
We need SAFE roads, safe for pedestrians, cyclists and vehicles. Sidewalks, paved shoulders, bicycle lanes are options which need to be pursued to find the most viable option. I support the efforts in our community to engage in discussions with all levels of government, local communities etc. to promote a SAFE HUBBARDS.
Sincerely,
Maureen Moore
Owner, Lola's Landing