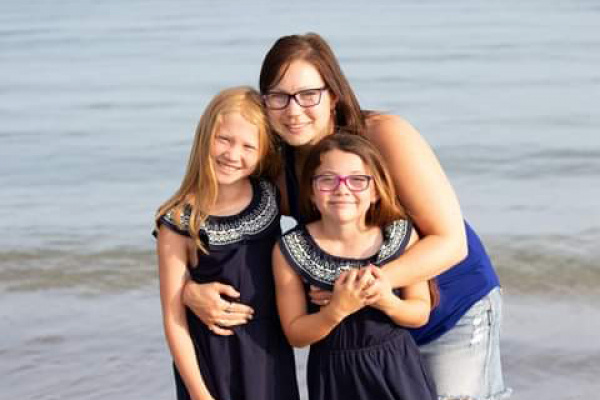 Hi I'm Maggie McCulley. I grew up spending my summers in Hubbards Campground, and later got married at the Barn. 11 years ago my Husband Stuart and I had our first daughter and decided we needed a trailer of our own.
Hubbards has always been very special to me and I wanted my kids to grow up here like I did, and to have the freedom we had as kids in Hubbards. As kids we would walk or bike to the Penny Pincher and Katie's restaurant, and then later to the Outback.  We had so much freedom, and we never worried about the roads and how unsafe they were.
Now as a parent I can't help but worry when my girls are on the main roads. Especially without a parent. My Husband loves taking the girls biking on the trails but it would be great to let them bike with just their friends too. The roads are getting busier, and cars speed around blind turns constantly. Sidewalks would be amazing for Hubbards and would help to keep our kids safe.  
I am so happy to call hubbards home and would love to let my kids have the same freedoms I had in this wonderful place without having to constantly worry. I am 100% on board with Hubbards Streetscape project and feel these changes would make a humongous difference for this wonderful little community.