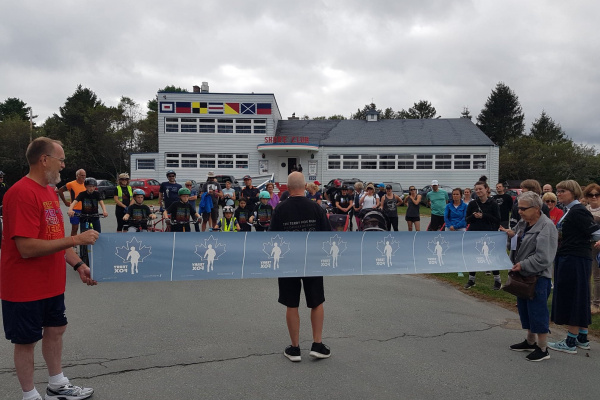 The community of Hubbards has been participating in the Terry Fox Run (TFR) for a total of 36 years, and has raised over $250,000.
Every September the community gathers at the Hubbards Shore Club to start and end their TFR walk/run. The participants walk/run a 10 km loop that includes Route 3 and Route 329.
Having a fun and safe community TFR is the most important part of every year. Participants in any community need to feel like they are not in danger while supporting us, and our cause.
Lawn signs are used to line the route, as well as volunteers to guide participants, but integrating sidewalks, boardwalks, and / or crosswalks, would be the perfect way to make everyone feel safe and secure.
I fully support the Hubbards Streetscape Project and their mission + vision. Please consider their request to make Hubbards a safer, active living community.
Lacey Johns – Provincial Director of The Terry Fox Foundation in Nova Scotia.